ORION SOUP
When we encounter well-designed cars and buildings, we are impressed by them, and do really admire the talent of their designers and architects. I sometimes devise logotypes and visual poetry, and when completed, I feel satisfied with it. However, now I would like to think of much more principle theme together with artists : space,atoms and others. This is the reason I opened a bulletin board. All the people have the right to discuss the beginning and the end of the space. Don't hesitate to put your idea on it about my bulletin board. My idea on the Big Bang and Prime Numbers is as follows.

| | |
| --- | --- |
| ・1948 | BORN IN OSAKA |
| ・1985〜 | PRESIDING OVER MAIL ART(NETWORKING ART)BRAIN CELL. as of JULY 2018, NO.1025 ISSUED |
| ・2001〜  | PRODUCING PORTRAITS OF OVERSEAS ARTISTS IN FRACTAL PORTRAIT PROJECT |
| ・2009〜  | ORION SOUP |




Ryosuke Cohen


2-5-208 NIIHAMACHO ASHIYA-CITY HYOGO 659-0031 Japan
TEL&FAX +81-797-31-8267
E-mail :braincell@k6.dion.ne.jp
| | | |
| --- | --- | --- |
| | | |
| The Pressure is applied to a sphere from all directions. | A convection generates inside the sphere, and the sphere is divided info four spheres. | The central part comes under intense pressure. |
| | |
| --- | --- |
| | |
| The Big Bang : massive matter is directed outward in all directions. | The lightwave of wavelength 2 generates toward a, b, c and d respectively, and in succession the lightwave of wavelength 3 extends toward each of 4 directions from b, the lightwave of wavelight 5 extending toward c. The lightwave of lightlength 7 generates from d, and then the lightwave of 4 kinds of wavelength (2, 3, 5 and 7) extends toward a, b, c, and d from 0 point. |
| | | |
| --- | --- | --- |
| | | |
| Number 8 locates the position where it diffuses on the top of the lightwave of wavelength 2. Number 9 locates the position where it diffuses on the top of the lightwave of wavelength 3. The same is true of each number 10,20,21,22 to wavelength 2 and 5, 2 and 5, 3 and 7, and 2, respectively. | | Prime numbers locate the position where massive matter draws around, and are on the straight line a,b,c and d. |
*Numbers become larger from 0 point in the form of an irregular spiral, and prime numbers locate the position where massive matter (fixed star) aggregated.
*Each zero point of the Riemann's hypothesis doesn't exist on the straight line, but it does on a single point.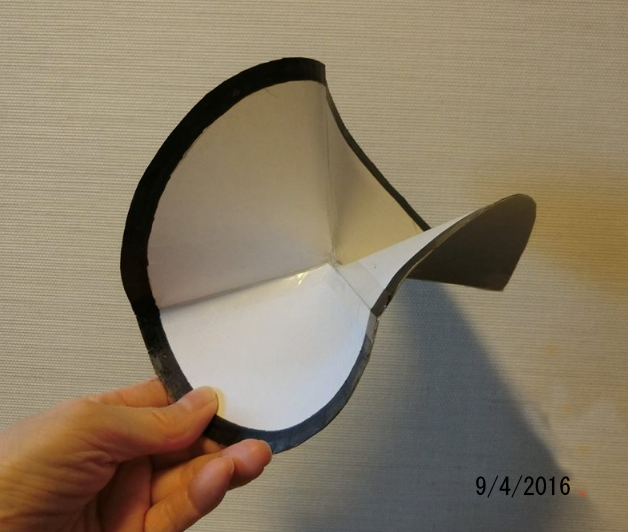 The number will increase in a spiral : such a warped shape as 120° x 4.